I love visiting schools with my presentations for kindergarten through fifth grade. I explore what it means to be a hero, teaching students about Susan B. Anthony, Frederick Douglass, Alice Paul, and other brave historical figures from my nonfiction picture books. My talk also delves into the secrets of being a writer.
A presentation can run anywhere from 15 to 45 minutes, for any combination of grades. I typically appear in a school auditorium or library, using PowerPoint slides, props, call-and-response, and other interactive elements to engage the students.
I also speak to middle and high school audiences about the joys of reading and writing, drawing on my experience as a newspaper editor, radio commentator, and children's book author.
Please email dean_robbins@sbcglobal.net if you'd like to discuss booking me for a school visit or a speech. You can also book a school visit through Scholastic for a whole day or multiple days, including large-group presentations and talks for individual classes.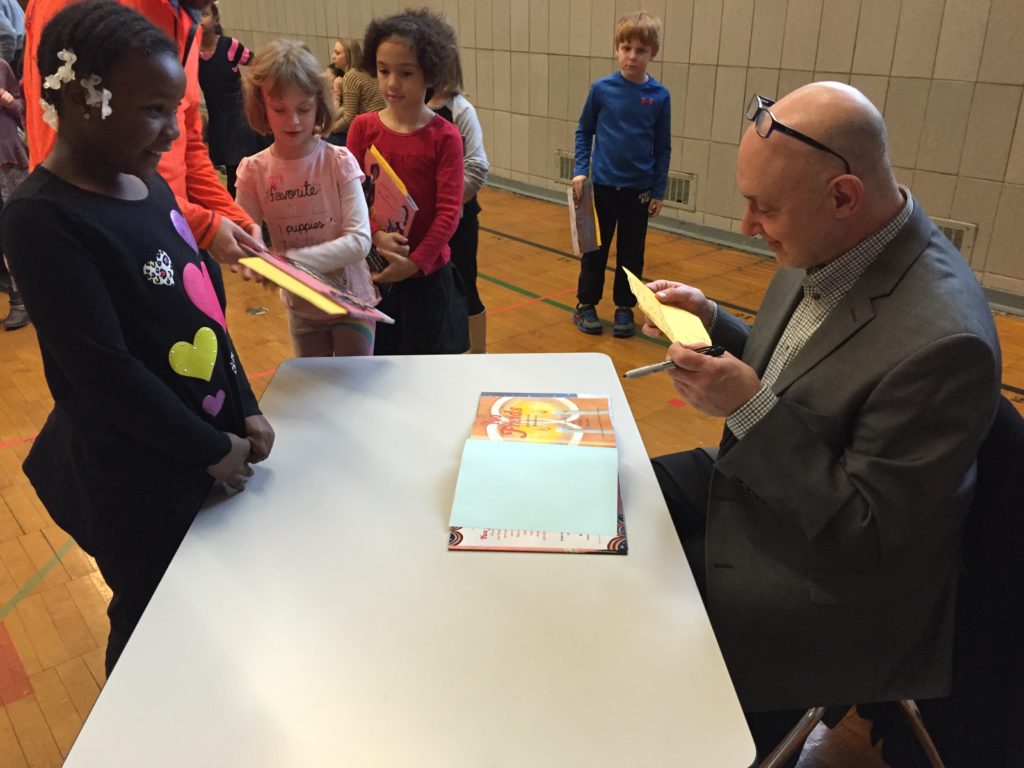 Elementary school teachers often assign classroom activities before or after one of my presentations. See below for examples of curriculum ideas tied to my children's picture books Two Friends: Susan B. Anthony and Frederick Douglass (Scholastic) and Miss Paul and the President: The Creative Campaign for Women's Right to Vote (Knopf), along with activities tied to my presentation on heroes.
Your presentation was spot-on for our classes. Thank you for developing such a brilliant way to reach these children! I was so impressed by their questions and responses (yours and theirs). It was exciting to watch their brains ticking away as they processed this information. I loved the way they identified qualities that make a hero…you have planted a seed that is already growing. I also want to thank you for the attention you paid to each student as you signed their book. That was more than the icing on the cake–that was an integral part of the experience for them.

—Christina Wagner, University of Wisconsin-Madison Odyssey Project
Dean Robbins made a memorable connection for students between historical heroes and how kids could be heroes in their own lives. Our students were engaged in the history and the beauty of his book. It was a great presentation!

—Madison Elementary School, Milwaukee, Wis.
You introduce today's children to people who've made a fantastic impact on the world. You've brought the past to life in a way that inspires them to learn more!

—Cooper Elementary School, Milwaukee, Wis.
Activities for Two Friends: Susan B. Anthony and Frederick Douglass
See here for Scholastic's extensive teaching guide for Two Friends, including pre- and post-reading activities, reproducibles, and tie-ins to Common Core standards. Below are some additional ideas for classroom activities.
Activities for Miss Paul and the President: The Creative Campaign for Women's Right to Vote
Activities for Margaret and the Moon: How Margaret Hamilton Saved the First Lunar Landing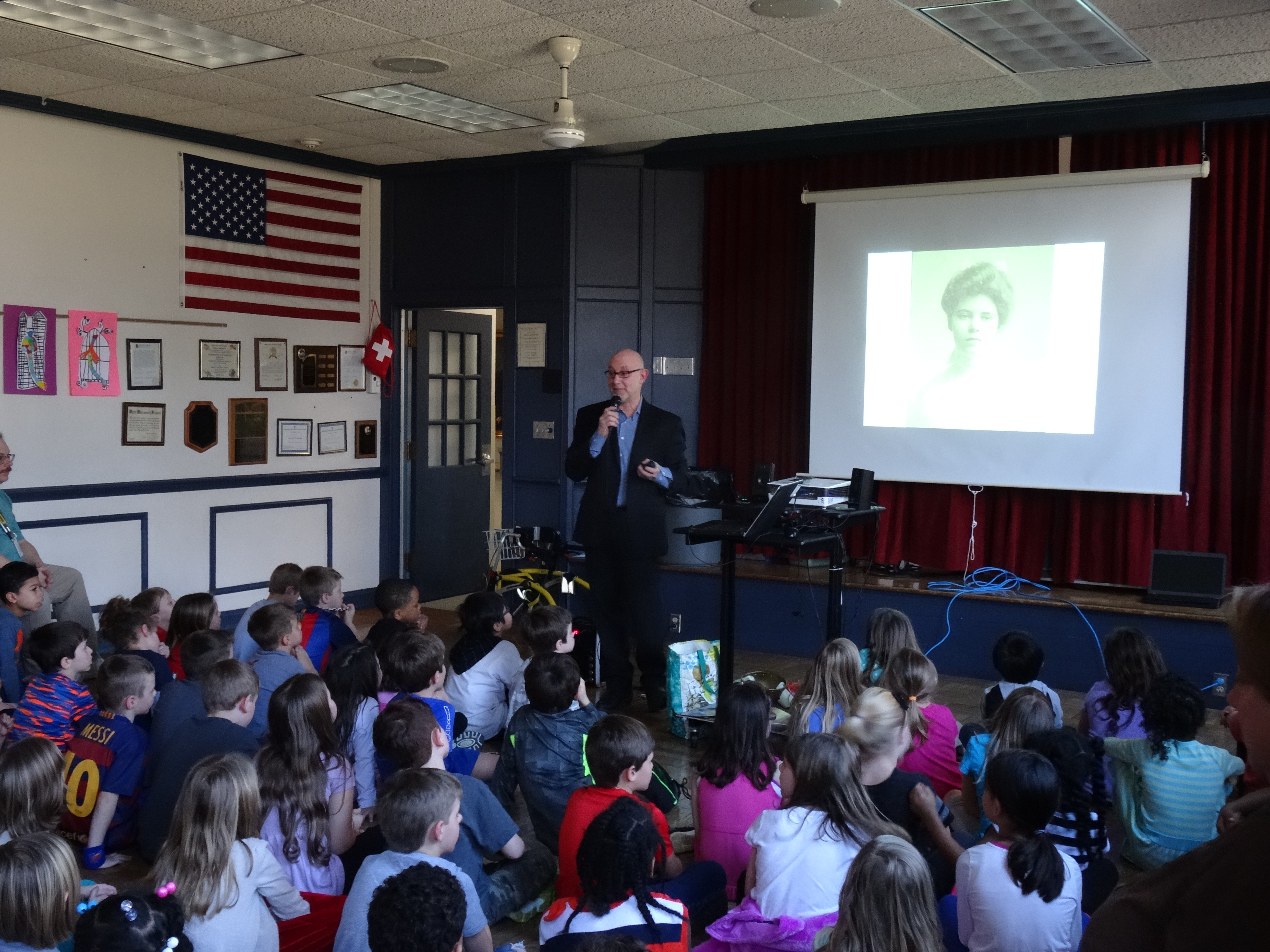 Activities for Dean Robbins' Presentation on Heroes
Author Dean Robbins wanted to be like Batman, Superman, and Wonder Woman when he grew up. As Dean got older, he discovered real-life heroes like Susan B. Anthony, Frederick Douglass, and Alice Paul, who also fought hard to make the world a better place. Just like his favorite superheroes, these people had special powers, including courage, kindness, and persistence.