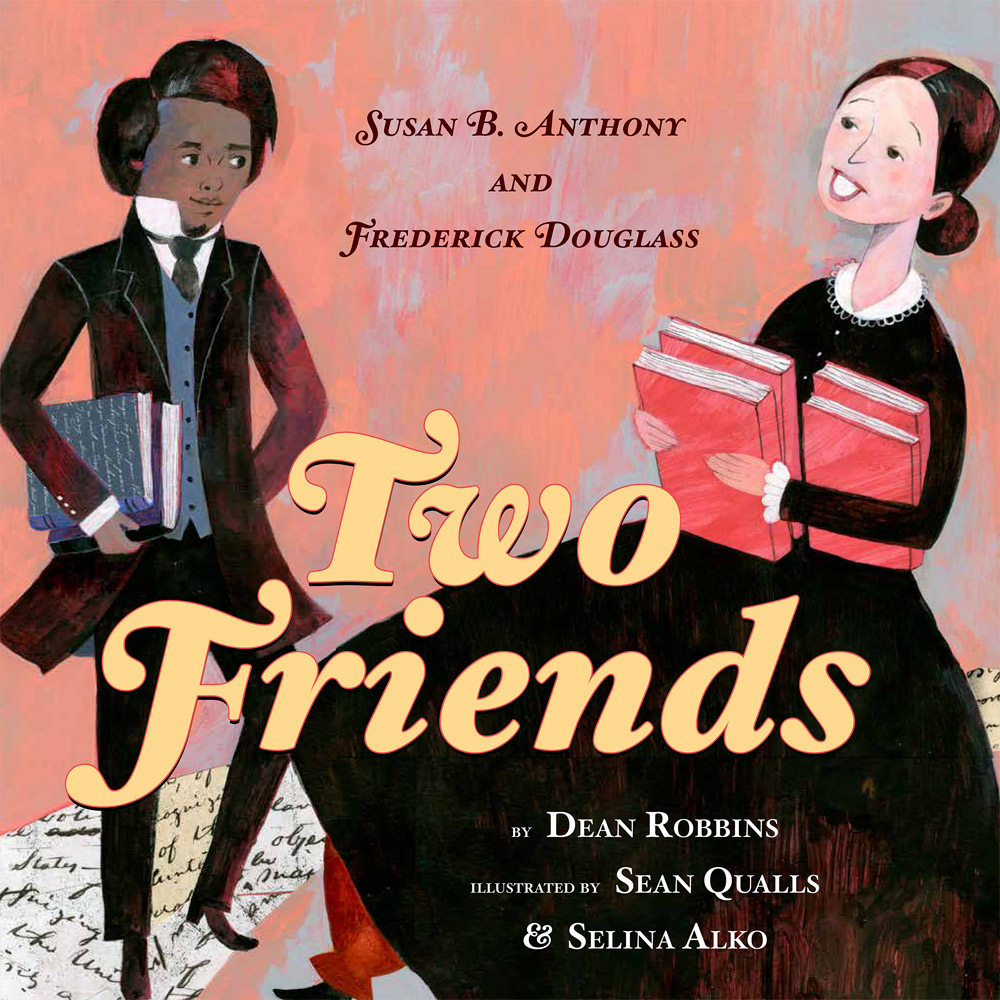 Two Friends: Susan B. Anthony and Frederick Douglass
Susan B. Anthony and Frederick Douglass lived near each other in Rochester, New York. Susan was a champion of women's rights, and Frederick a champion of African American rights. In this picture book, they meet in Susan's parlor to chat and support one another. They prepare to go out and fight for what they believe in—after taking a break for a cup of tea.
---
Reviews of Two Friends
In remarkably economical prose, Dean Robbins demonstrates the enormous impact Susan B. Anthony and Frederick Douglass had on history as they worked tirelessly toward their goals of securing fundamental rights for women and slaves. Bold colors lend an upbeat feel to the illustrations, while layers of paint and mixed media create subtle texture and depth.
— Booklist
She is Susan B. Anthony, who campaigned for women's rights, and he is Frederick Douglass, who spoke vehemently and eloquently for equal rights for people of all colors. The two were friends, and in his imagined scenario, Dean Robbins deftly moves between her objectives and words to those of Douglass. The full-bleed artwork is embellished with swirls of script from their respective writings, a plus for both artistic presentation and content.
— Kirkus Reviews
A visually appealing primer on the civil rights reformers.
— Publishers Weekly
See more reviews for Two Friends»
---
About me
I'm a children's author who lives with my family in Madison, Wisconsin. Ever since I was a boy, and throughout my career as a journalist, I've idolized real-life heroes. My picture books are about people like Frederick Douglass, who fought to end slavery; Susan B. Anthony, who championed women's rights; Alice Paul, who strove to get women the right to vote; and Margaret Hamilton, who broke barriers for women in science. Read more»